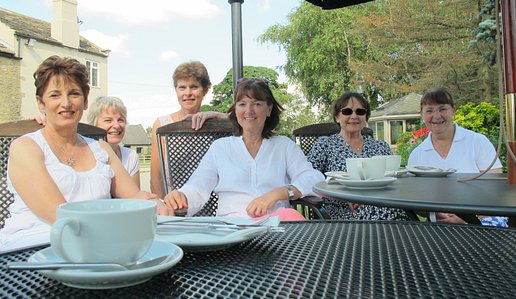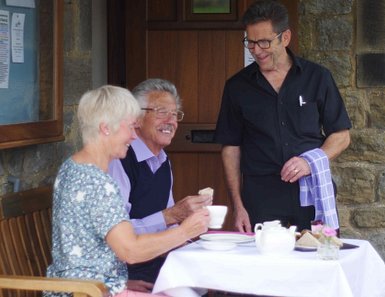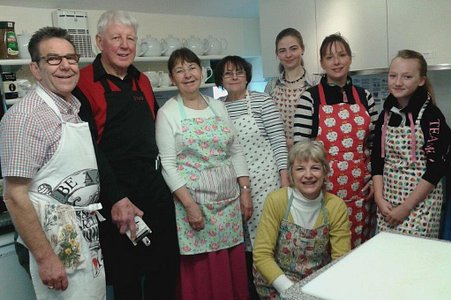 Get Involved/Use the Hall
The sky's the limit and the ways this wonderful Hall can be used are limited only by your imagination.
Hobby evenings, tuition, lectures, and the list goes on.
Others help us with the occasional renovation works, there are also those who help by designing, organising and running fund raising events such as the Theatre evenings which have been so successful.
Whatever your skill or interest - whether you like dealing with people, or are a good handyman, whether you like cooking or are a great web or graphic designer. If you can offer a few hours to help out, we'd welcome your involvement.
It's important for the future of the Hall and its services to the community that a wide selection of people with different skills, becomes involved – young and old alike.
It's a very friendly place and highly informal.
If you'd like to help or you just have a novel idea of using the Hall to benefit others – in any way – please use the "Contact Us" form to tell us what you'd like to do and how much time you might have available. We have no expectations and there's no pressure. And it doesn't matter how much or how little time you have.
Go to Contact Form
HMH is run by a large and friendly team of volunteers and we naturally would like to encourage more people to get involved and use the Hall so that more can be done in years to come.
Within reason anyone can use the Hall to raise funds for the Hall or for other charities. You can do this as a one-off booking or we can discuss longer term, regular uses of the Hall (like those we had in recent years for the famous "Brunches").
If you'd like to help in any other ways please get in touch. Even if it is only for a couple of hours for helping out with promotion or setting up new events like theatre or film evenings, or whist drives, or cake and tea/coffee events, or whatever turns you on.