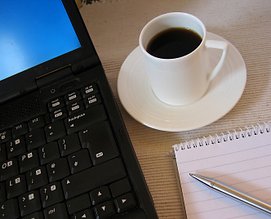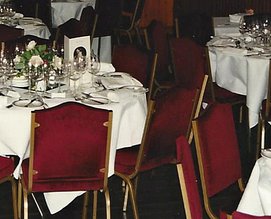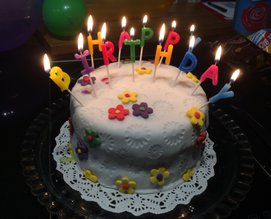 If you need a comfortable place to hold a meeting for your club, society, or group, HMH is ideal.
It can also be used as the venue for regular courses for a wide range of subjects from photography to family history and from keep-fit to maths.
The Hall will hold up to 45 people for dinners, and over 100 for stand-up drinks parties.
It can be booked for a wide variety of entertaining - birthday parties, anniversary dinners, private and club dinners, in fact almost all types of celebration and commemoration.
From small theatrical plays to cinema evenings (bring your own projector), HMH offers versatile facilities and an almost infinite range of uses.
If you have any requirements for which the Hall may be the answer please just phone and discuss it.
The Hall is available for hire for any reasonable purpose (we like to keep it in one piece, though). The main room can take 144 standing, 45 for dining/meetings, or 88 people for a dance.
Having a private do?
You can also hire equipment for your private parties including tablecloths, chairs, crockery, cutlery, and so on.